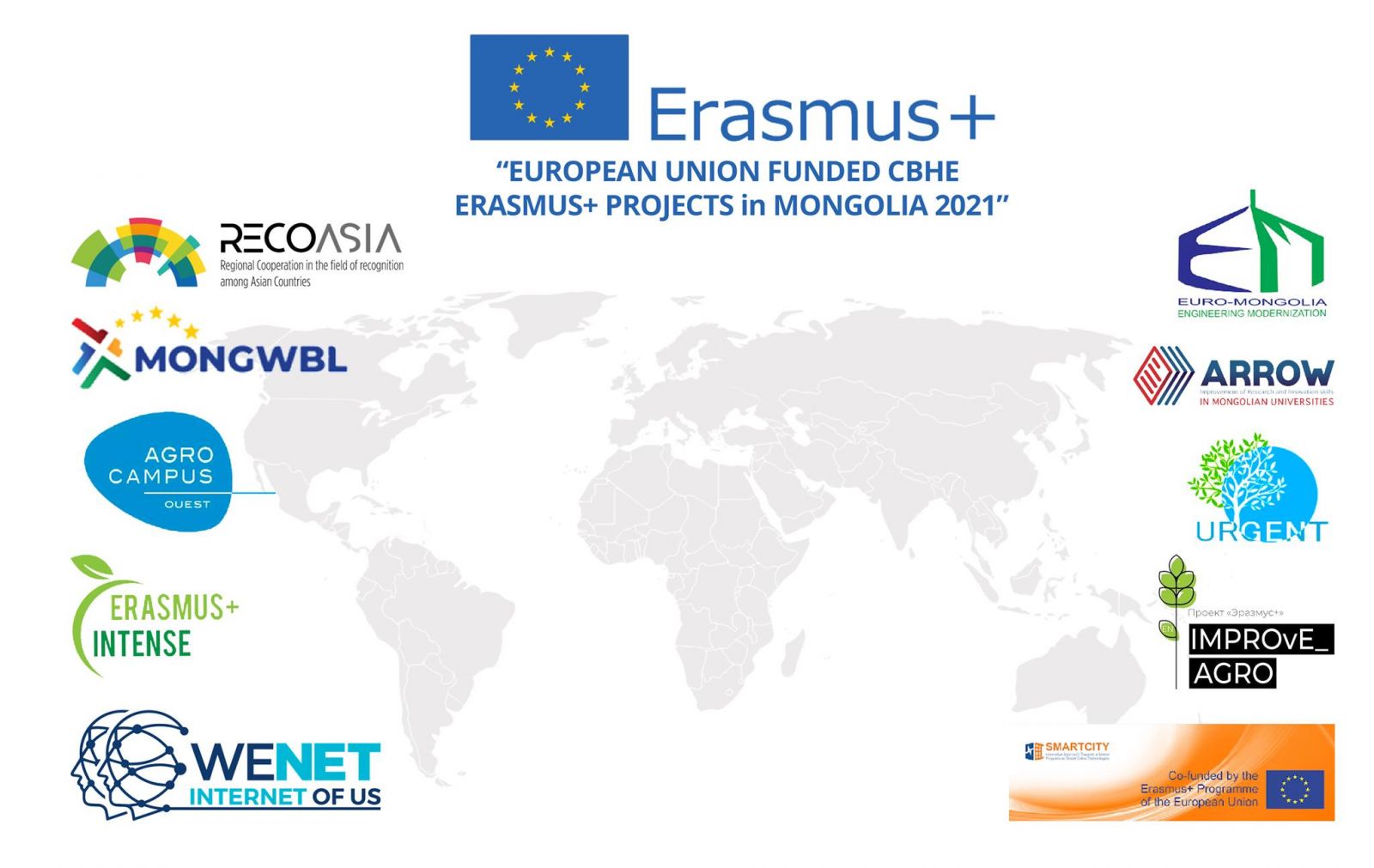 The European Union funded CBHE ERAMUS+ projects in Mongolia 2021 has been virtually organized on 19 March 2021.
Mr. Traian HRISTEA, Ambassador, Head of European Union delegation in Mongolia, and Mrs. Giordana BRUNO, Project Adviser, Education Audiovisual and Culture Executive Agency, European Commission, and Mr. Enkh-Amgalan L., Minister of Education and Science were made the opening remarks.
All nine CBHE projects, including the URGENT in Mongolia, have been introduced their projects. During the meeting, several issues such as COVID risk mitigation, VAT, and accreditation of the study programs within the project period were discussed.